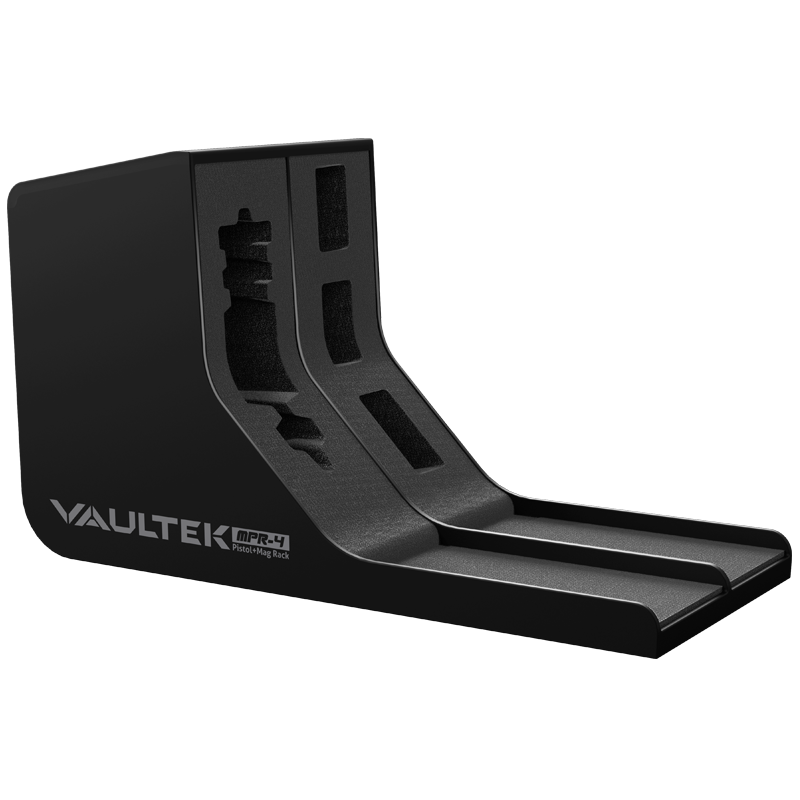  
Magazine/Pistol Rack (Universal)
MPR-4U
Magazine and Pistol Rack
New! Combined single pistol and magazine rack stores (1) pistol in an upright position for convenient access, plus 3 spare mags slots.
High density foam holster provides a high level of protection for firearms and magazines.
Flexible fit conforms to a variety of handguns including full size pistols, revolvers, and concealed carry.
2 Options: standalone universal version or as modular attachment for an MX series safe. Vaultek MX Series safes can hold up to (3) pistol racks in a row along the safe bottom.

Securing Options:
Bottom locking tabs (MX Specific)
Double-sided adhesive (Universal)
You might also like